Mushrooms I, II, III – Cut Paper Art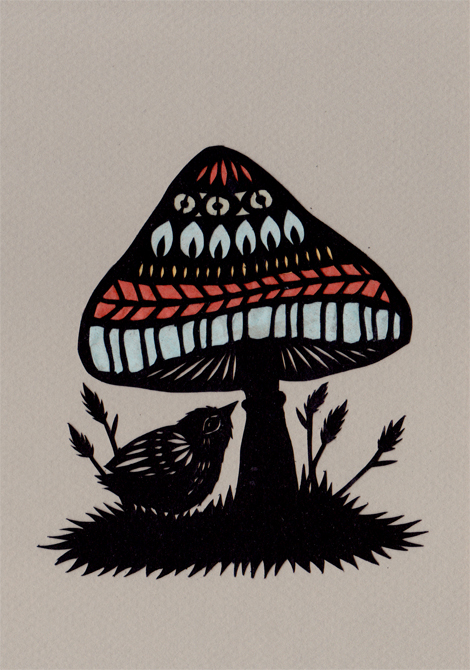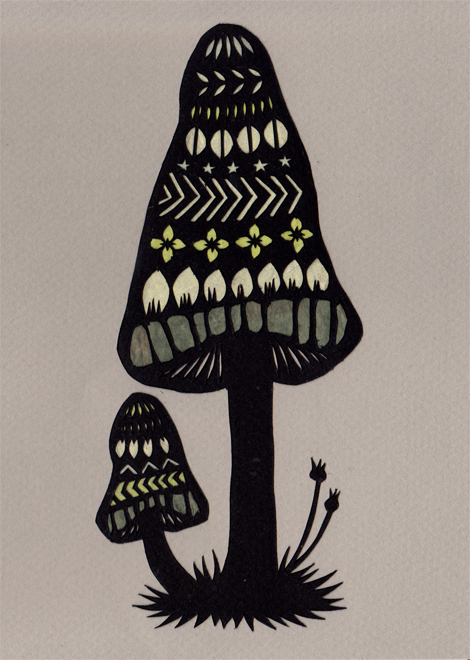 Each paper cutting measures 5 x 7 inches. I like mushrooms.. I always thought it would be cool to sit underneath one.
I made my way to Boulder, CO, today.. and I can barely keep my eyes open. I hit up the Pearl Street Mall for some dinner and walking around (and to check out my location for the Boulder show in a few weeks). I also wanted to check in with a gallery I've got some stuff in here.. forgetting today is a holiday. I'll be heading to Denver tomorrow to set up for the Cherry Creek Arts Fest. As I drove around Denver and into Boulder, the haze was so thick that I never even saw the mountains until I was actually IN Boulder… Crazy… maybe the smoke from the fires, I'd assume. More soon.