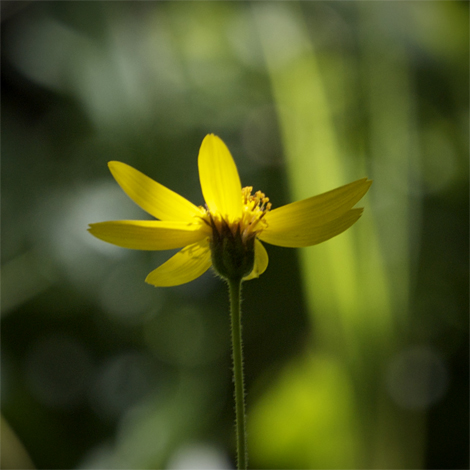 A flower in Rocky Mountain National Park.
I started my day by changing my regular running route to include a run over the Kansas River bridge as the sun was bright just over the horizon and reflected off the water. A blue heron sat content next to the dam, and I wanted to stop and watch it, but the pushy runner in me wouldn't allow any breaks.
I ended my day reading on my deck with a chorus of cicadas singing in the trees around me, and then, what are now my former neighbors (but still good friends), dropped by for one last martini before embarking to their new abode. It's a constantly shifting landcape 'round here..
"Life is a series of natural and spontaneous changes. Don't resist them; that only creates sorrow. Let reality be reality. Let things flow naturally forward in whatever way they like." -Lao Tzu