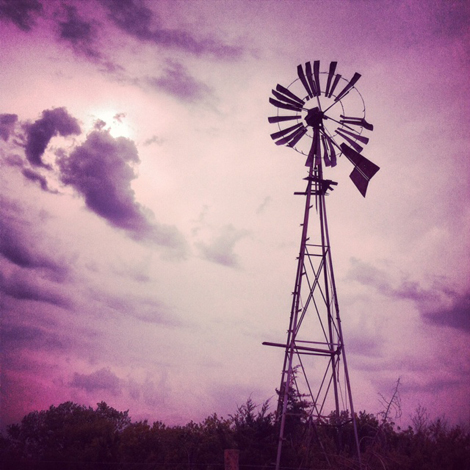 Marysville windmill – Instagram photo by my friend Sandra Wenger.
¡EL CERRO ES NUESTRO!
by Michael McClure (a Beat poet born in Marysville, KS, in 1932)
THE FLAME IS OURS!
We are the candle
that holds itself
aloft.
We are the Andes
among creatures
and our hands are soft
and our cotex
is a beacon
as are our toes.
You and I
are a river of light
that pours
and gleams
in
the
blue-black
snows.
We are perfect
as the tooth
of a squirrel!
–Lima-Huancayo railroad, Peru