Morning Sun, Dusty Trails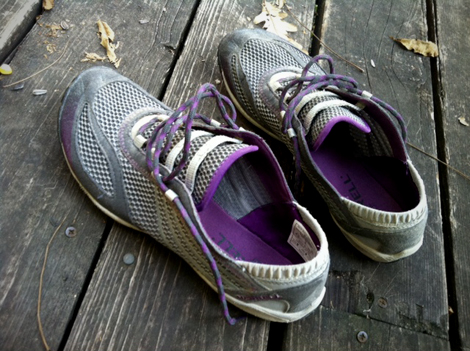 7.5 mile run on the somewhat desolate Kansas River levy trails.. a place I've mostly avoided because of the paranoid Brooklynite in me who's always looking out for lurkers. My biggest goal for the year is to release all fears, and I'm well on my way. And this morning, I learned that all I was doing by fearing something unknown was forcing myself to miss out on a really great experience.
On one side: distant farmhouses and machinery, fields of flourishing crops and scorched corn, farm cats, roosters calling..
On the other side: lush trees lining the river, crickets and cicadas chirping, various birds singing morning songs, leaves slowly falling to the ground.
In front of me: morning sunlight creating bokeh on my eyelashes one way, company in my own shadow on the way back; every moment ahead.
Behind me: a light end of summer breeze; every moment past.
With me: my mind and body working together, the feeling of movement, feeling my feet on the ground, thinking about how to translate what I'm seeing into a paper cutting, enjoying every moment, remembering what really matters and how simple it can be to enjoy it all.
It feels good to be alive and to not fear making the most of it. (Maybe it's the runner's high that makes me want to write about it all. Either way, it's good to put it here to keep myself and maybe somebody else going).