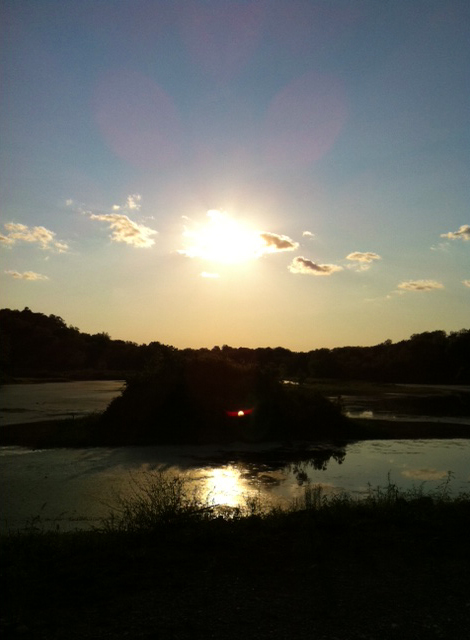 I actually snapped this iphone pic a few weeks ago. I came to my original homestead armed with my camera to make up for last weekend's rainout on my planned photo-escapade. But alas, hurricane Isaac has made midwestern landfall and I've been rained out again. So instead, I sit here reading poetry by computer light to the sound of dogs barking, occasional cars sloshing by, and a single barred owl making it's presence known. A very early morning ahead as I head home to get myself ready for my afternoon paper cutting workshop at the library. Til then, here's one of Millay's short, lighter works (I also recommend reading her work "Renascence" – much longer and heavier and one of my favorites):
Afternoon On A Hill by Edna St. Vincent Millay
I will be the gladdest thing
Under the sun!
I will touch a hundred flowers
And not pick one.
I will look at cliffs and clouds
With quiet eyes,
Watch the wind bow down the grass,
And the grass rise.
And when lights begin to show
Up from the town,
I will mark which must be mine,
And then start down!