Cats Are Good Company, etc.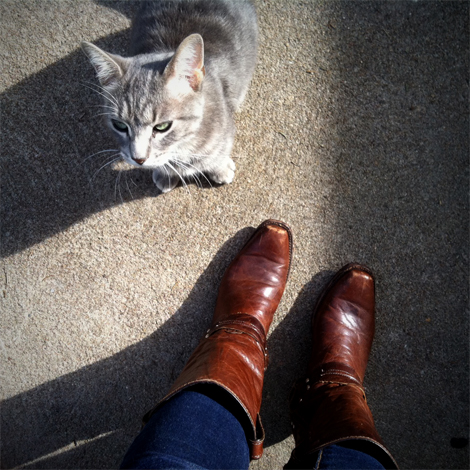 Major bummer that I can't have a cat at my rental house. This young feller used to lay on my desk while I worked before I moved to my new abode. We still keep in close contact.
Trying to plow through my to-do list today 'cus I've got a serious itch to make some artwork tomorrow. It's been way too long.. too many to-do's slowly but surely getting done.
My "Listen to the Rain" original paper cutting is on it's way to its new home in North Carolina. I've also got a huge box of goods on it's way to Collector Art Shop in Berkeley, CA, so any folks in that area can find lots of new prints & cards there in the coming days. I'll be stocking up 1109 Gallery in Lawrence tomorrow. Dundee Gallery in Omaha and The Eclective in Topeka shall be stocked in the next week or so.