Ties That Bind – In Progress (still)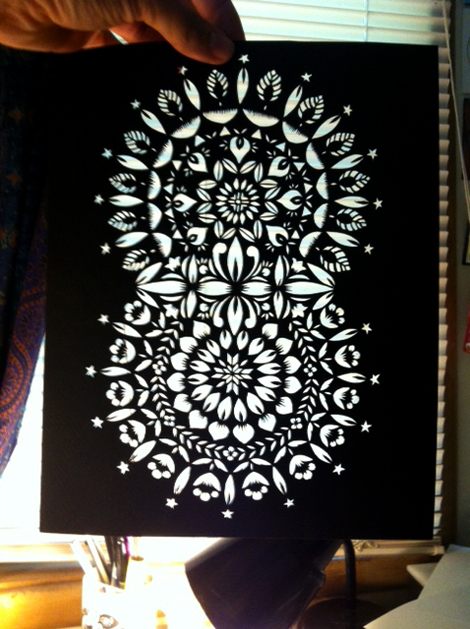 Today is a desk day. I just picked this back up where I left off and finished cutting it out. Color comes next..
I'm finished with my outdoor shows for the year; only three more smaller holiday art shows to go before the end of the year (and not til after Thanksgiving), plus one exhibit at the Lawrence Community Theater. I feel like I was just gearing up for the art show season to begin before the summer… and it's already in the past. Officially time to shift gears. I'll be spending lots more time at my desk with pencil & knife in hand from here on out.